The Darryl Gonzalez Christian Center

That all the people of the Earth may know that the LORD is God, and that there is none other. (1 Kings 8:60)

Member of the Tripod Christian Fellowship Pod


Hello, I'm Darryl Gonzalez, and I'm here to help YOU! Our mission with this Web site is to tell the whole world who Jesus Christ is, why He came, and why it's important to live with Him & let Him live in you. I hope you enjoy and profit from your stay here today.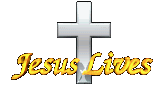 Below are some of the options to explore here. I'm continually adding more features, so please feel free to check back! Bookmark this page.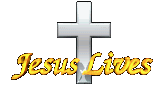 The Hope Page. A weekly venture into the Word of God, and His insights for us today. Come along for the ride!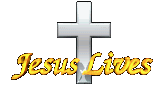 Meet me online. Discover the things I am interested in & like to do!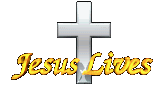 Not convinced about the existence of God? Check out my apologetics section here.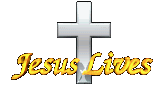 Atheists debunked: Exposing the errors, rudeness and shameless deceit of Fredric Rice and company at The (aptly named) Skeptic Tank!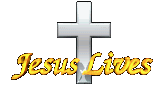 Debunking Jehovah's Witnesses: Discover the errors of their thoughts on the subject of blood and salvation! (more coming soon)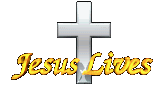 Want to learn about a great Christian musician and songwriter? Then visit my Rich Mullins site. Find the lyrics and chords to many of his best songs. (RealAudio coming soon!)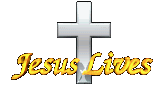 Want to look up something in the KJV Bible? Click here.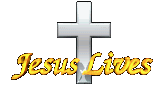 I am a member at Great Hills Baptist Church in Austin, Texas. Check out their page here.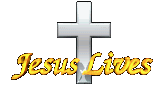 Why I am a Christian---and why you and your friends should be Christians, too!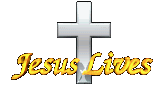 Special report: Why Did God Do This? Great if you're asking that question!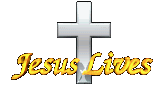 Is the Jesus in Mormonism the same as the Jesus of the Bible? Part 1 of an investigation into Mormonism.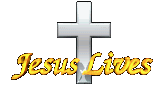 Was Joseph Smith a prophet of God? Part 2 of my investigation into Mormonism. Check it out and give this to your Mormon friends!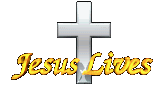 Attack on America: A Christian's Response. Please be in prayer for all who lost their lives in the senseless atrocities on September 11, 2001.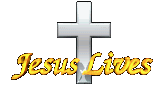 What must a person do to be saved? Find out here!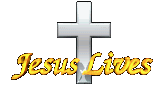 Get your FREE copy of the Jesus Video! To order, click here==>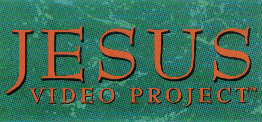 Got something on your mind you want to talk over with God? Click here===>

Support freedom
If you need a Bible, or you would like to look at Christian works referenced here, most are available at your local Christian bookstore, or through the link below.
Keywords:

Problems? Questions?? Comments??? I love those!

Email me.
Thanks for stopping by, and may the Lord bless you richly!