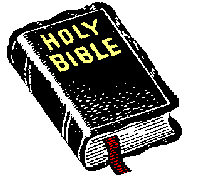 Darryl Gonzalez
dgonzalez@bbnow.net
2800 La Frontera Blvd Apt 2091
Round Rock, TX 78681
United States
---
Hi. I'm Darryl Gonzalez.
"For GOD so loved the world, that He gave His only begotten Son, that whosoever believeth in Him should not perish, but have everlasting life.&quot (John 3:16)
The Lord is not slack concerning his promise, as some men count slackness; but is longsuffering to us-ward, not willing that any should perish, but that all should come to repentance. 2 Peter 3:9
Dear friends: On Sept. 11, 2001, time seemed to come to a standstill. Two airliners crashed into the twin towers of the World Trade Center, bringing them both down and killing thousands of people.
This was a condemnable terrorist attack. For a moment, though, I would like to explore one thought that must have been on the terrorists' minds: they must surely have been thinking that it was God's will that all these people die. Let me be absolutely clear here: Nothing could be further from the truth. It is NEVER God's will that anyone perish. He is just, but merciful. And He loves YOU so much that He sent His Son, Jesus, to die for YOU.
Beware of anyone who claims they are killing "in the name of God", even if they sound Christian. And let's stop the mass murder of innocent unborn babies. God said, "Thou shalt not kill" (Exodus 20:13). And He absolutely meant it.
Think about it.
---
My Favorite NetSpots
The Unofficial Rush Page
The CNN Network
The History Place! Learn about the history of the world!
Christian Music Online
Tripod (Build your Homepage!)
Some FABULOUS Ties
Discovery Channel Online
Chick Christian Tracts
A Warning About False Religions
Meet me online!
Review the evidence that God exists!

Tribute Page to Rich Mullins, Christian singer & songwriter

My Home Church, Edmund Boulevard Baptist Church